10 Popular Veggies to Grow in your Urban Garden – Part 1
Growing tips, health information as well as some storage suggestions, for some of our favourite vegetables and fruits…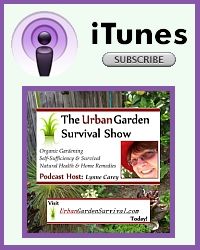 If you would like to listen to the audio podcast, just click on the play button below, and if you would prefer, you can also download the podcast to your computer to listen to later.

Podcast: Play in new window | Download
Subscribe: RSS
Podcast (mp3 file) length is 32 mins (File size: 21.9 MB)
If you would rather watch the video version… then you should see that on this page, just below. Also, down below the video you can read the show notes which will fill you in on the general details covered in this episode.
Please take a minute to leave a comment down below… And thanks for visiting 🙂
[leadplayer_vid id="52F99FAFB7607″]
Episode 2 Show Notes
Today, we go through the first 5 Veggies or Fruits that are popular to grow in your Urban Garden (or any garden you might have)…
We look at Tomatoes, Lettuce, Peas/Beans/Legumes, Carrots & Potatoes.
For each of these I go over some growing tips, their culinary uses, health benefits and also discuss how you can use them in your survival plan…
What to Expect in Episode 3
Coming up in Episode 3 we will look at the last 5 in our series…. "10 Popular Veggies/Fruits you can Grow in your Urban Garden".
Thanks for dropping by…
Please tell me a little about your garden, or any plans you might have for growing your own fruit and veggies…

About The Urban Garden Survival Podcast Series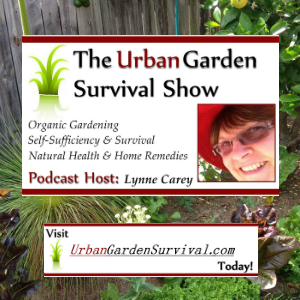 The Urban Garden Survival Show is a podcast series all about improving your quality of life through growing your own organic fruit, veggies & herbs, becoming more self-sufficient, being prepared for emergencies, natural health including herbal and home remedies. Come along for the journey as I share tips and strategies as well as interview some special guests!
How to Subscribe to the Show