So what exactly is 'Urban Garden Survival' all about?
In this very first podcast – I discuss what Urban Garden Survival is all about, and how you can get started with each topic…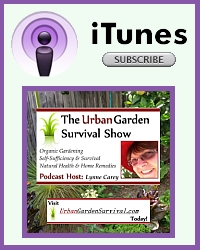 If you would like to listen to the audio podcast, just click on the play button below, and if you would prefer, you can also download the podcast to your computer to listen to later.

Podcast: Play in new window | Download
Subscribe: RSS
Podcast length is 22 mins (File size: 30.2 MB)
If you would rather watch the video version… then you should see that, just below here, and down below the video you can read the show notes which will fill you in on the general details in this episode.
Please take a minute to leave a comment down below… And thanks for visiting 🙂
[leadplayer_vid id="5296CDEDBFD53″]
Episode 1 – Urban Garden Survival Getting Started – Show Notes
How to Create Your Own Urban Garden Survival Plan… Where do you start?
First up I cover a little about myself, who I am and why you would want to listen to me.
Next I outline the plan for this first episode… What we are going to cover.
Then I Give the 3 Main topics that are interrelated and which tells you what Urban Garden Survival is all about (See pic below).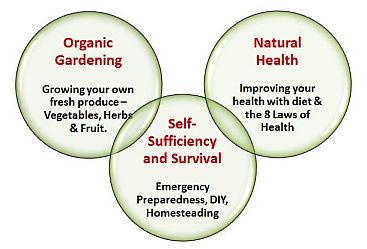 Next I go into a bit more detail on each topic….
How it fits in with being able to provide for ourselves, help the environment and improve our health.
Where do you get started with Organic Gardening and growing your own Vegetables, Fruits and Herbs?
I talk about 3 ways to get started…
I also mention about planning – something that starts off each one of the topics.
Self-Sufficiency & Survival
Exactly what sort of things do we need to be ready for… and can we do that if we are living in an Urban environment?
These are huge topics, so how do  you know where to get started?
I discuss conducting your own Emergency Assessment as well as creating a plan for each type of Emergency.
I make two suggestions of what you can do to start out even if you have never done this before.
Again, this is another very large topic, however, I mention three aspects that I will be covering through the website and podcasts.
Where you can start to implement changes and how you can start to learn things that will not only improve your health, but will also equip you to cope in an emergency situation, especially if you don't have access to the usual medical facilities.
What you can do next
Here I suggest that you can visit my website (and if you are reading this… then 'well done' you made it!) 🙂
I also mention my Facebook Page, YouTube and Twitter accounts, where you can 'like', 'subscribe' and or 'follow'…
What to Expect in Episode 2
Coming up in Episode 2 I am going to cover "10 Popular Veggies/Fruits you can Grow in your Urban Garden".
So… Once again, thank you very much for checking out my website.
Share a little below about how you are starting in any or all of the 3 areas I have discussed here. I would love to hear about what you are doing, or what you are planning to do 🙂
About The Podcast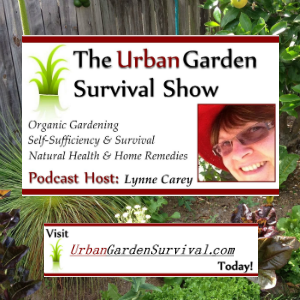 The Urban Garden Survival Show is a podcast series all about improving your quality of life through growing your own organic fruit, veggies & herbs, becoming more self-sufficient, being prepared for emergencies, natural health including herbal and home remedies. Come along for the journey as I share tips and strategies as well as interview some special guests!
How to Subscribe to the Show